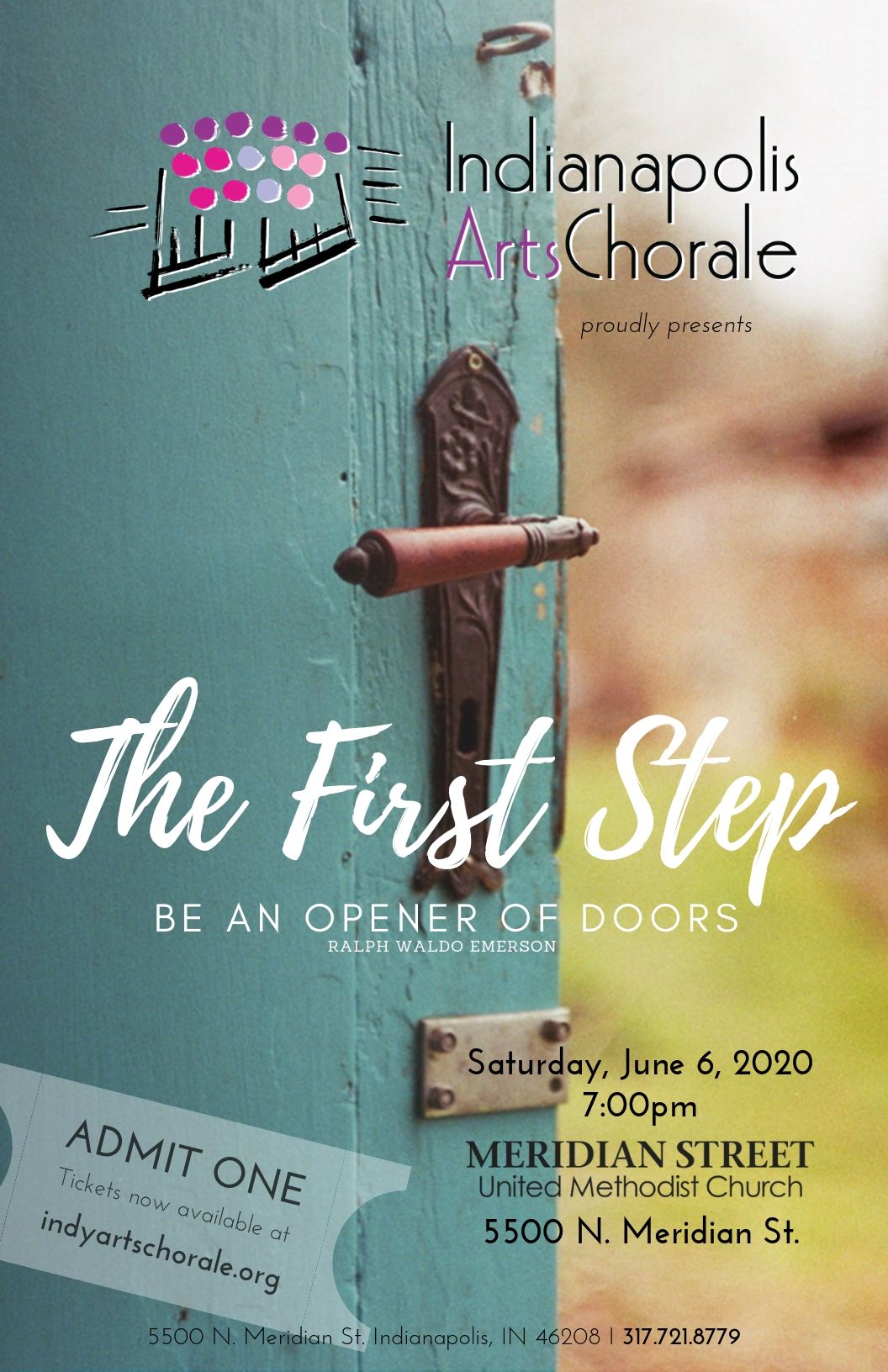 Ralph Waldo Emerson is quoted as saying, "Be an Opener of Doors." It's possible there is simply no better advice to be heeded by those on a journey. Music accompanies nearly every step of our life's journey. At times, we find ourselves at the proverbial door, beyond excited for lies on the other side. We are ready to surge forth for a cause or simply push through and seize the day! At other times, we are filled with anxiety and cautiously contemplate if pushing through the door is worth the effort. Join us as we celebrate the soundtrack of the most worthwhile step in any journey: the first step and opening that door.
Date/Time
June 6, 2020 7:00 pm
Address
5500 N Meridian Street Indianapolis, IN 46208
VIEW MAP
Parking Info
Meridian Street UMC has ample on site parking lots to the north, west, and south sides of the building. Please enter through the doors on the northwest corner of the building.
Accessibility
Meridian Street UMC is wheelchair accessible.